ABOUT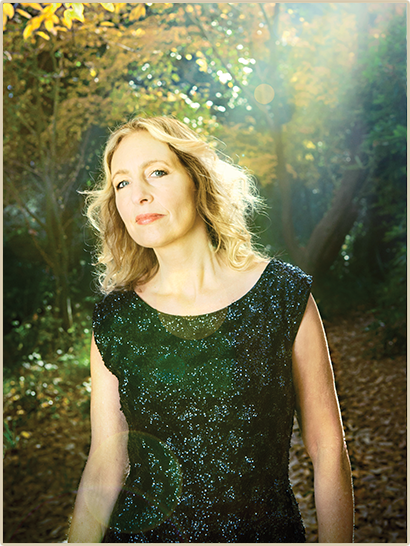 Helen Ryder believes in chance. Indeed, it was a chance encounter that led Helen to finally record her debut album, Someday Love.
Helen was invited to do a couple of support gigs at Melbourne's prestigious Bennetts Lane for Vika and Linda Bull. "Opening for Vika and Linda was a lot of fun, especially with Bruce Haymes on piano, whom I'd worked with in the past," Helen explains. "On the strength of those gigs, Bruce and I decided to make an album, re-interpreting some of our favourite songs."
Choosing the eleven songs for Someday Love took much listening and was a collaboration between Helen and Bruce, who suggested 'Don't Let The Sun Catch You Crying' and 'It's For You', which he had always wanted to record. All the songs are from the late-'60s to the mid-'70s, many penned by some of the great country and pop writers of the era.
A couple of songs lent themselves to duets – Spencer P. Jones (The Johnnys, Beasts of Bourbon) joins Helen for an unforgettable rendition of Lee Hazlewood's 'Lady Bird'. And Helen tackles 'True Love Travels On A Gravel Road' (a song she's been singing for years) from a female perspective, with Kevin Bennett (The Flood) providing beautiful backing vocals.
"I do love a perfectly written pop song, which I might find in a simple folk ballad or country or soul song," Helen says. "But, more than anything, it's always about a connection with the story being told."
Someday Love was recorded over two years, bringing together Bruce Haymes on keyboards, guitarist Mark Punch, drummer Peter Luscombe, and bass player Steve Hadley. Someday Love also features Garrett Costigan on pedal steel, Jeff Raglus on flugelhorn, Biddy Connor on strings, and Talei Wolfgramm on backing vocals.
The debut single Lady Bird was released in July 2015 at the Yarra Hotel, Melbourne, followed by the launch of Someday Love in September at The Toff in Town and featured in the The Age and Sydney Morning Heralds 'The Shortlists Top 5 Gigs.' The second single True Love Travels On A Gravel Road, was launched in December at The Retreat Hotel, Melbourne and in February 2016 Helen launched Someday Love in Sydney at The Django Bar, Camelot Lounge.
"It's been a long and varied journey arriving at Someday Love," explains Helen. "But things happen when they do. And about now, I feel I have a few stories of my own to tell, which I hope to include on my next release."
Copyright © 2014 Helen Ryder All rights reserved