BIRDS – NEW SINGLE AND VIDEO TO BE RELEASED SOON
Birds is the third single from Helen Ryder, following on from her 2015 debut album Someday Love.
Recorded by Craig Pilkington at Audrey Studios Melbourne and featuring Shane Reilly on pedal steel and backing vocal and Stephen Hadley on double bass.
Filmed at the Caravan Music Club in Melbourne by Rachael Lucas, the video features Garrett Costigan on pedal steel and Stephen Hadley on double bass.
SOMEDAY LOVE
Someday Love is the debut studio album from Helen Ryder released in September 2015 and available on Bandcamp, iTunes and all good record stores.
'Someday Love' is eleven tracks of lush country and soul infused pop. It includes two duet's, the debut single with Spencer P. Jones on the classic Hazlewood song 'Lady Bird', and 'True Love Travels On A Gravel Road' with Kevin Bennett. The haunting ballad 'Hushabye Mountain' orchestrated with strings and characterful double bass adds atmospheric's to the album and highlights Helen's rich and distinctive voice.
"A beautiful selection of songs interpreted with great feeling and backed by some of Australia's finest musicians." – Brian Wise, Off The Record / RRR
"Helen Ryder's debut album is way overdue. To me, it sounds like the soundtrack to a romantic movie: Old Hollywood – romantic, wistful and moving. The voice is exquisite and the playing is beautiful." – Jeff Jenkins, The Music / ABC radio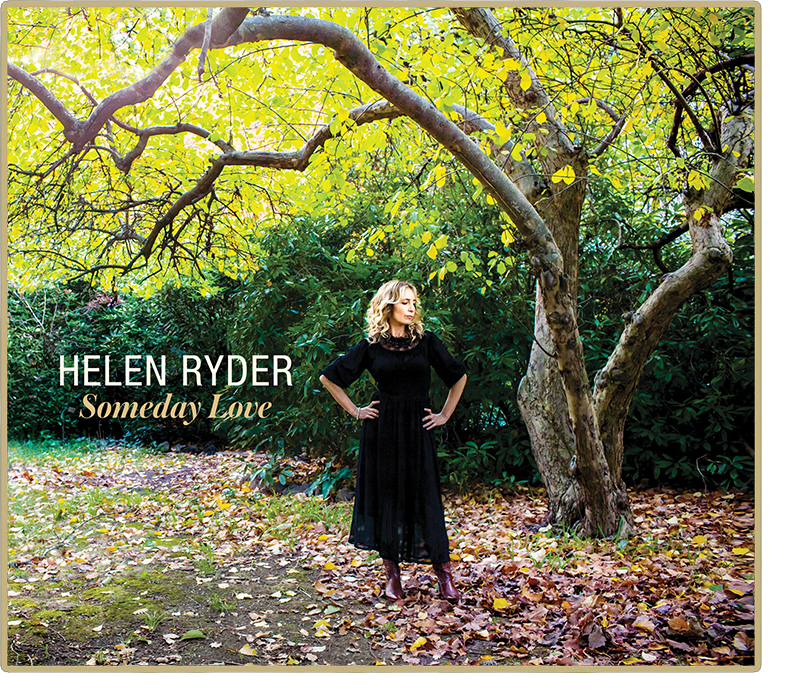 Lady Bird
SOMEDAY LOVE
(ADVANCE COPY)
DOWNLOAD ALBUM
Click here to login – password required
CREDITS
Helen Ryder – Vocals
Bruce Haymes – Keyboards, Guitar, Percussion
Mark Punch – Guitar
Garrett Costigan – Pedal Steel
Jeff Raglus – Flugelhorn
Biddy Connor – Violin, Viola
Steve Hadley – Bass
Peter Luscombe – Drums
Talei Wolfgramm – Backing Vocals
Spencer P. Jones – Vocals on 'Lady Bird'
Kevin Bennett – Vocals on 'True Love Travels On A Gravel Road'
Recorded and mixed by Bruce Haymes.
Mastered by Craig Pilkington.
Produced by Bruce Haymes and Helen Ryder.
Art Direction – Helen Ryder
Photography – Emma Phillips
Thanks to all the fine musicians who made these songs anew.
Special thanks to Bruce Haymes, Mark Punch, Spencer P. Jones and Kevin Bennett.
BIO
PRESS
REVIEWS
MEDIA
ABC Radio National – The Inside Sleeve,
5/11/15 & 16/11/15
CONTACT
Helen Ryder
info@helenryder.com
PRESS PHOTOS
Click on photos to download hi-res print ready versions
Copyright © 2014 Helen Ryder All rights reserved